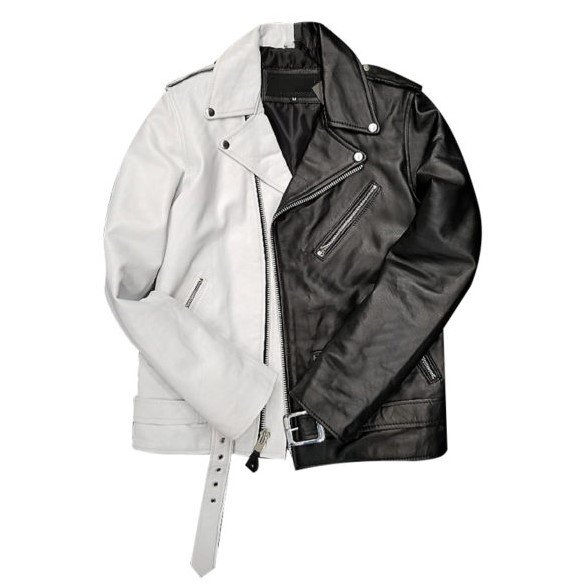 New
Sale
Half Black Half White Biker Leather Jacket
$ 165.00
Black & White Leather Jacket
Our Biker half black half white leather jacket is a bicolor leather design worthy of a place in your closet. For a more representational effect, we used leather from both sides for this piece, so you can be stylish no matter which side you're on. This half white half black jacket would be even better paired with the perfect pair of tights with the hot converse we added.
This sensual half black half white jacket features a front pocket. It has a pocket on the back and is white. The black and white leather jacket has a side zip. It has two zippers, one on the top and one on the bottom.
The jacket has a zipper, a removable collar, and a lower band. This jacket is ideal for a night out or for a biker who prefers a half-jacket to a full-jacket. A modern-day classic fashionable, Black and white biker leather that is completely vegan friendly. Sweat guards with cotton flannel.
Material: Synthetic Leather / Real Leather
Inner: Viscose lining
Closure: YKK ZipperClosure with Belt
Sleeves: Full Sleeves
Stitching: First class stitching all the way through
Size Guide
Size Guide
Half Black Half White Biker Leather Jacket
Did not get what you were looking for? Try our bespoke service in simple steps